Cannabis Conference 2022 Las Vegas
Everything You Need to Know Before Attending AND How to Set Yourself Apart
Cannabis Conference 2022 is the singular place where professionals from all hemp and legal cannabis businesses meet to explore the industry's most significant challenges and opportunities.
CANNABIS CONFERENCE DETAILS
The three-day event will occur at the Paris Las Vegas Hotel & Casino on August 23-25, 2022. At the Cannabis Conference, you'll be meeting people faced with the same day-to-day obstacles that you have and have managed to come out victorious.
You'll be learning how to overcome these difficulties and keep an eye on emerging legalization practices. According to past attendees, it's a place where a single conversation can set you on a new and much-needed path.
In short, it's an opportunity all cannabis experts should not miss. So, how do you make your mark at this year's Cannabis Conference?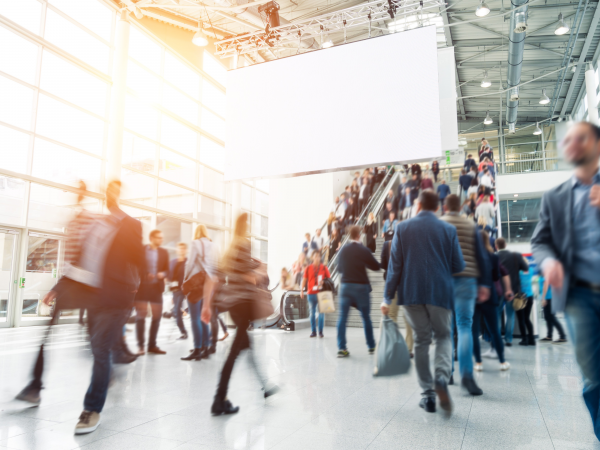 You MUST Add These Unique Opportunities to Your Event Checklist
This year's Cannabis Conference schedule has so many opportunities to let your business shine, but it also has loads of opportunities to network, learn, brainstorm, and discover emerging trends in the industry. Here are some of the key events on the schedule you don't want to miss:
Keynote Speach: The Editorial Director of the Cannabis Business Times, Noelle Skodzinski, will speak on the state of the cannabis and hemp industries, reporting on critical research findings.
All Access Workshops: These educational, "how-to" sessions will teach you key lessons in launching a dispensary, staying ahead of industry trends, building an extraction facility, how to pitch to investors, and more,
Tech & Solutions Sessions: Leading businesses like Pipp Horticulture, Jones Tax Group, Emerald Harvest, and more will hold hour-long sessions across all three days to provide insight and assistance to all your solutions and tech needs.
Networking Opportunities: All three days of the event offer multiple events and networking opportunities to mingle with your peers and get to know the industry leaders you've been dying to meet. You never know who you'll meet—your next business deal may be waiting.
Exhibit Hall: This is the key function of the conference! Here, you will find all the latest brands, businesses, and researchers in the cannabis and hemp industry. You'll want to be sure you're right there with them.
4 Tips to Set Yourself Apart & Let Your Brand Shine
Planning is key to any successful business venture. The Cannabis Conference is no different. A good place to start? Staying ahead of the game by preparing the event's best trade show booth.
Trade show booths are the first impression people have of your company, so you want to make sure yours stands out from the rest, leaving people with a good impression.
Here are some tips on how to do just that.

Location, location, location. When planning your booth layout, think about what makes the most sense for your business. If you're a business-to-business (B2B) company looking to do some deal-making, consider locating your booth near other B2B companies. If you're a service provider or purveyor of products for businesses and consumers, locate yourself accordingly. Check out the Cannabis Conference floorplan to map your strategy.
Keep it engaging. Make sure your booth attracts attention and drives results. Booth rental companies like Exhibit Pros can help you add visual appeal, visitor engagement, and personalized branding to your space. You want to make sure that people can walk by, see what you're selling, and decide whether they're interested.

Put a face on your brand. Be sure to have a representative from your company present during setup and throughout each day of the conference; having someone on-site knowledgeable about your products or services makes a big difference in how visitors perceive you. And don't forget about giveaways! What's more enticing than a free incentive?

Embrace spontaneity. You want to engage with as many people as possible, and one of the best ways to do that is by encouraging a welcoming atmosphere. The more personal your interactions are, the more likely you will make connections that lead to future opportunities. Smile, make eye contact, greet them nicely, and start a conversation to keep them in a positive mindset. These simple, friendly gestures can often break the ice enough for attendees to speak with you more freely–and perhaps open their wallets more freely too.
Ready to register?  Make sure you're signed up to show off your brand and seek a trade show booth expert to help you stand out.  Contact Exhibit Pros today!
Cannabis Conference 2022 Las Vegas
was last modified:
May 4th, 2022
by
---