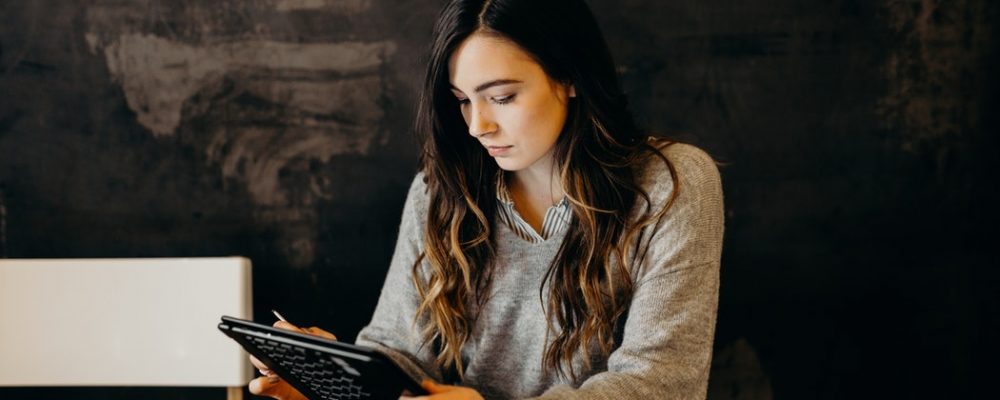 8 Great Trade Show Lead Apps You Should Know About
One of the major functions of a trade show for marketing is lead collection. It can get a bit overwhelming meeting so many qualifying leads, wouldn't it be amazing if there was an easy way to keep track? No sweat! These trade show lead apps make it easy to generate leads and capture data; all from your mobile device!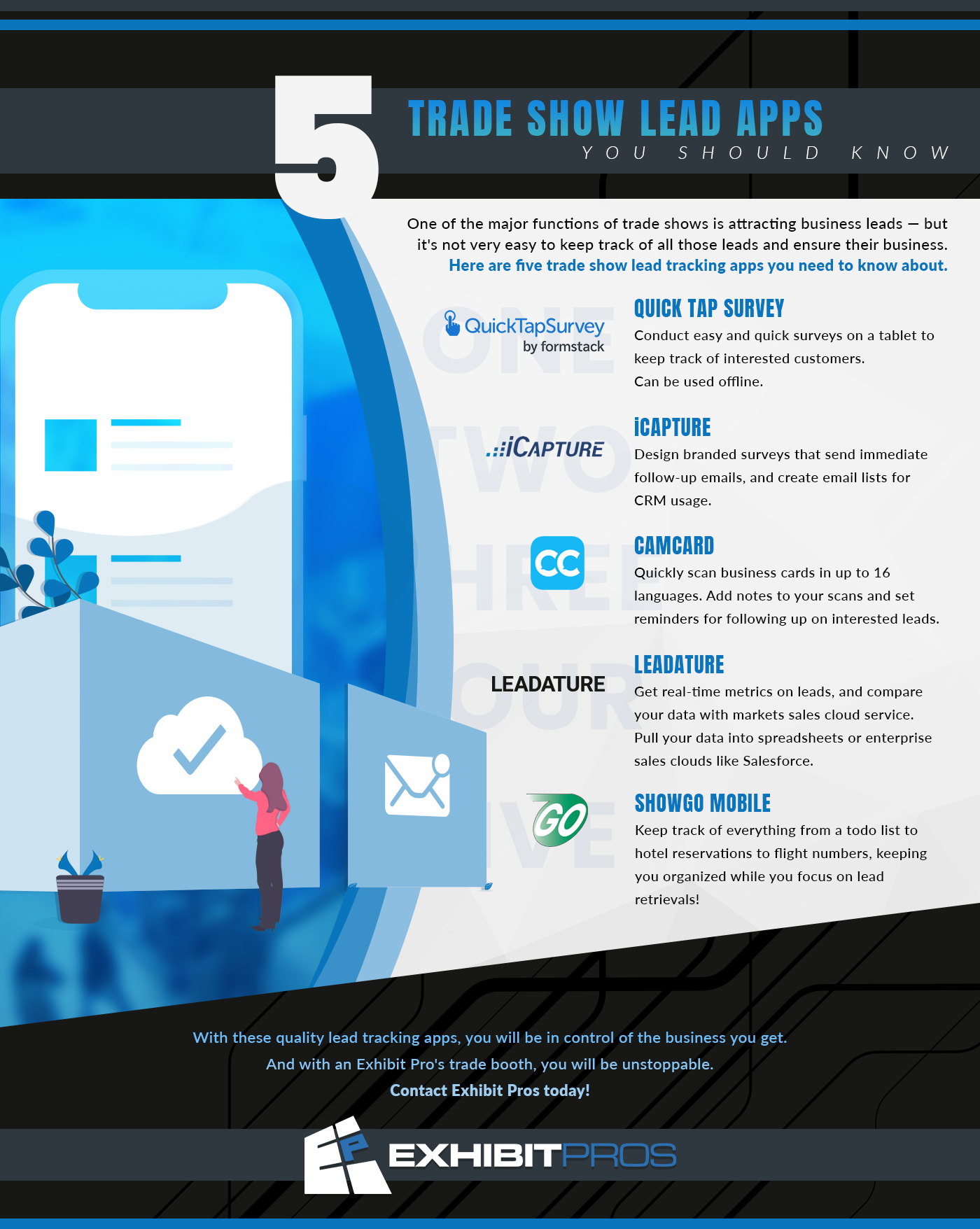 Trade Show Lead Apps; Applications for Capturing Leads
Quick Tap Survey
Available on iOS and Android, ‍Quick Tap Survey is an event lead capture app that allows your company to conduct surveys on iPads and Android tablets at your booth. Use it to gather feedback from your customers or collection contact information from quality leads. Here are a few of its other key features:
– Can be used offline which can help when your trade show booth doesn't get Wi-Fi

– Stylish and easy to read and use

– Surveys that assign numbers to answers, helping you decide which leads are best to pursue when you research your collected survey data
ICapture
iCapture is an extremely popular survey and lead acquisition app. But it's got a little more bells and whistles than Quick Tap Survey.
– Branded surveys with custom design and survey questions

– A great survey option to create an email list and transfer those lists to CRM sites like MailChimp or Campaign Monitor

– Send automatic emails to people who have just filled out your surveys

– Trade show badge and business card data capture options to grab lead data and store it
Camcard
If you're not interested in a survey but are interested in keeping track of the people you meet in a quick and easy way, why not just scan their info. Like on ICapture, CamCard is an easy to use business card scanner.
– A quick and easy scanning process

– Can read 16 different languages

– Add notes to your scans to remember your connection and conversation with the lead

– Set reminders to help you remember which leads to follow up with

– Keeps business cards in a database and cloud storage so you can take card information everywhere and send it almost everywhere
Leadature
Wanna speed up your ROI from a show via pushing your leads through a sales pipeline with ease? Leadature is the right app for you. Not only does work online and offline, but it also is set up to give you real-time metrics about your leads. Not only that, it has a badge scanning option as well!
Other services include:
– Keep tabs on the interacts you had with specific leads once they've signed up

– Instantly pull all your data into a spreadsheet

– Get a direct connection with sales clouds about the market to compare your data. Measure interaction with one of the included dashboards

– Grab your data and put it into Excel for export

– Directly connect to the leading enterprise sales clouds on the market (Marketo, Salesforce).
Intelligent LEADS
Customizing surveys is something most apps can do, however, Intelligent Leads does it in spades. With Intelligent LEADS branching logic surveys you can help sort your incoming leads quickly and efficiently. Know what leads are interested in what products and services as soon as you port the information. No internet connection required.
Intelligent Leads is one of the best free lead capture apps and includes the following:
– Marketing automation tools like Salesforce and Eloqua

– It can display brochures and other marketing materials to your leads

– Sends emails to leads as they sign up
Assistant lead generation trade show apps
iPrizeWheel – When you're trying to grab the attention of an audience in order to generate leads, you can use iPrizeWheel. iPrizeWheel works like a big prize wheel, accept its a simple app. No need to lug around a big flashy wheel, especially for smaller booths. It has realistic sound effects and costs less than one of those real-life wheels. iPrizeWheel is available for iPad, iPad Mini, iPad Air, and in the App store for $9.99!
ShowGo Mobile – There's a ton of event management that goes into scheduling a show. From hotel reservations to employee booth schedules and everything in between, ShowGo Mobile helps a marketer keep track of their show information while focusing on lead retrievals. Inventory, a flight change, all of it can be kept track of using the ShowGo Mobile app!
Pixe Snap – A great way to get people interested in your booth is to get it out there for everyone to see. Pixe Snap allows you, your staff and your potential leads to snap pictures of themselves and then post them all over their social media. Drawing attention to you both with Pixe Snap can really help the leads come in!
Let us Make Lead Collection Easy for Your Small Business!
Trade shows are stressful enough; you'll need a dependable trade show exhibit to help alleviate the stress. That's why renting a booth is a great option! With Exhibit Pros, we'll help you plan your booth and get it ready without you having to worry about all the steps that go into building and upkeep. Contact our team at Exhibit Pros today and we'll give you a free design rending and consultation!
8 Great Trade Show Lead Apps You Should Know About
was last modified:
November 10th, 2020
by
---