Realize the True Potential of Your Business with Trade Show Exhibit Rentals
Trade show exhibits offer a wide range of promotional benefits to businesses operating in any industry. While competing in a marketing convention, enterprises are employed with roaring opportunities to underline their service capabilities, showcase products/services, network with numerous people, generate leads for future business prospects and even make a sale at the event itself.
Trade Show Rental Exhibits: Why They Make Perfect Sense for Your Business?
1. Convenience: Not surprisingly, after the obvious cost-efficiency, one of the most important benefits realized by companies using trade show exhibit rentals in Las Vegas or any other place is convenience. Rather than utilizing in-house staff and resources to package and ship purchased trade show exhibits, a rental model arrives at the venue and is set up on behalf of your organization from the rental firm itself.
2. Test the waters: Using a rented display for a brief amount of time also helps companies gauge which promotional sessions warrant their participation with minimum risks and which do not.
3. Flexibility & Customization: An organization may attend multiple sales conventions, campus recruiting sessions and even local job fairs. Renting affords users the opportunity to enjoy a customized option for each and every event.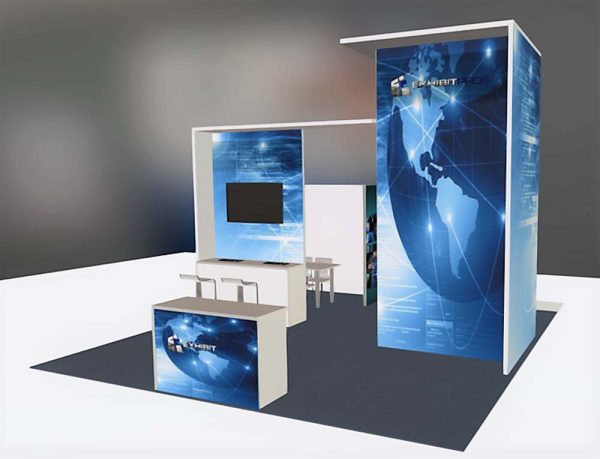 No matter where you fall on the marketing convention spectrum, coordinating trade show rentals in Las Vegas can grant risk-free involvement. These rented options can literally prove to be the ultimate "try before you buy" exercise for any organization as such.
Realize the True Potential of Your Business with Trade Show Exhibit Rentals
was last modified:
May 14th, 2019
by
---