Media, Influencers, Buyers, & Networking?

Attending The ABC Kids Expo Is a MUST
Don't Miss the Opportunity to Market Your Brand in a HUGE Way
Attendance at any expo gives you the ability to market your brand to new potential customers while giving you a chance to network in the industry. That said, attendance at the ABC Kids Expo provides you with an opportunity to market your brand to the people that can change your business overnight. You don't want to miss the opportunity to get in front of some of the most influential people in the industry!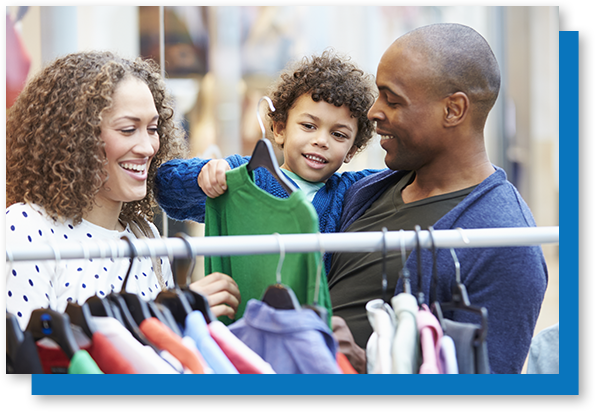 ABC Kids Expo Event Details
The ABC Kids Expo is happening in sunny Las Vegas, Nevada from May 9th – May 11th at the Paris Las Vegas Hotel and Casino. The expo is for amazing companies (like yours) in the juvenile industry that are looking to network, gain exposure, and grow their brand.
ABC Kids has a lot in store for you, with a total of 24 hours of exhibit time available over the course of the three-day event. That is 24 hours of pure opportunity to showcase your brand to people you otherwise may not have access to. If you're looking to broaden your reach and accelerate your branding, don't hesitate to register because booths are expected to go fast! Though the earlier you register, the better your booth location, be sure to register before the March 31st deadline.
Over 150 brands in the juvenile industry are currently expected to attend, coming from all over the globe. Simply the networking opportunity is unmatched, but the ABC Kids Expo doesn't stop there. The event is open to interested buyers from mass merchant, department stores, Ecommerce, toy specialty, buying groups, and more. The ABC Kids Expo attracts motivated buyers that are looking for partnerships. Afterall, brands like you will use the expo as an opportunity to showcase your new, innovative, products – products buyers want to be one of the first to offer!
Outside of the brands and buyers attending the event, the ABC Kids Expo uniquely gives exhibitors an opportunity for marketing and branding unlike anything you could accomplish yourself. They are bringing the media and influencers to you! Some of the most well-know Instagram moms and top media outlets will be making their way through the event, highlighting brands they enjoy and products they want to share with their audience. Your products could end up in front of millions of engaged Instagram followers if you make the right impression.
How to Make a Powerful Impression
You have a variety of different types of audiences you need to make a strong impression with: other brands, buyers, media, and influencers. Make sure you put your best foot forward to amplify the ABC Kids Expo opportunity. The good news is your approach to making a lasting impression should translate nicely across the various audiences, though, you may want to make some adjustments in how you interact with varying attendee types. Overall, here is your guide to making a powerful impression on anyone you meet at the expo:
Draw people to your booth: Your trade show booth design is your first impression on anyone at the expo. Even before you have a chance to speak with a buyer or influencer, they will start to form an opinion of your brand by comparing your trade show booth design to the other brands around you. That means your booth is vital to making your exhibit one that people choose to spend their valuable time at. Lean on experts in trade show exhibit design to ensure you stand out and represent your brand exceptionally well with your booth.
Provide a space for interaction: Not only should you focus on how you interact with each and every person that attends your booth through your conversational savviness, but you should also ensure you give attendees an opportunity to interact with your products. Tip: think like an influencer. They want to share exciting, fun, moments with their followers. How can you make their time at your booth worth sharing on their social media?
Add unique value: You may be speaking with someone  from  the  media  one moment and someone from a large retail store the next. Be sure you are adding unique value to each of those very different conversations. Why is the  expo beneficial to each of them? Tailor your pitch to the individual whenever possible to really make a strong, personalized, impression.
The ABC Kids Expo is your opportunity to change your business in a matter of days. It just takes the right buyer, influencer, or media rep to skyrocket the success of your brand. Reserve your spot at this invaluable event today!
Media, Influencers, Buyers, & Networking?
was last modified:
April 14th, 2022
by
---