Benefits of Trade Show Booth Rentals In Las Vegas
Effective marketing is the lifeline of any business. Although the world has advanced a lot in terms of technology, few conventional things still hold their place and same goes for marketing. The traditional trade show is still an important tool to create a buzz in the target market.
In order to showcase your credibility, you need to exhibit your products at a trade show and to imprint a lasting impression you need to have an effectively designed booth. Now the major concern that most business owners face is should they buy the booth or get it on rent? Well, trade show booth rentals in Las Vegas obviously hold a better position over buying and here are the reasons.
1. Renting costs lesser than buying – Renting a trade show booth is a smart way to stay within the budget parameters and still stand out in the exhibit hall.
2. Less hassle – At trade shows, a supervisor and a representative from the booth rental company are on-site to oversee the installation and dismantlement of an exhibit.
3. Customization – By renting a booth, you can get it customized according to the exhibition. Also, every year you can show up with something new instead of repeating the same, old school pattern.
4. Flexibility – There is a great degree of flexibility that comes with a trade show exhibit rental. Trade show booth rentals allow event marketing team to add, remove, and adjust all elements of their exhibit to match the exclusive needs of their company.
5. Zero worries about maintenance – Exhibits tend to show wear-and-tear over time, and tweaking the design or style can be costly. Exhibit rentals eliminate these added costs and allow your business to have a new and trendy booth design as needs and styles change.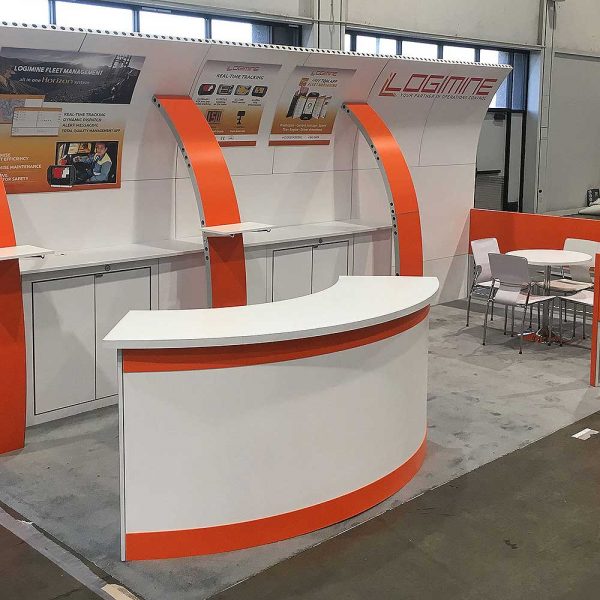 So, if you are looking forward to learning more about the advantages of trade show booth rentals or anything about us, contact Exhibit Pros today!
Benefits of Trade Show Booth Rentals In Las Vegas
was last modified:
May 14th, 2019
by
---