20 x 30 Booth Rental LIN
Starting at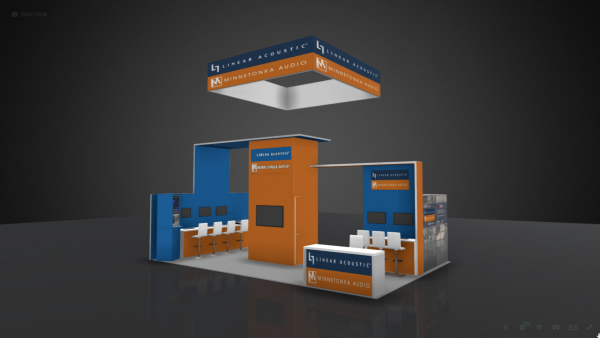 To get started with this booth rental
fill out the form below:
20 x 30 Booth Rental LIN
Our turnkey Las Vegas booth rental packages are easy and hassle-free because you pay no design fees, no shipping fees, no repair or refurbishing fees and installation and dismantle is included. No wasting time on logistics. You simply show up and sell and then leave after the show. Plus, you can customize your booth to create an eye catching exhibit that reinforces your brand and marketing efforts. Any rental package can be accessorized with large format graphics, laminate, vinyl, Plexiglas, slat wall, shelving, video screens, furniture, flooring, etc. You can achieve any style design you wish.
This 20 x 30 Las Vegas Trade Show Exhibit Rental includes:
Qty 1 – 14.5'H x 30'W x 20'D Structure per V2 rendering
Qty 1 – 8'H x 10'W x 8'D Meeting room with White interior walls
Qty 1 – 14.5'H x 6.5'W x 5'D Closet with locking door
Qty 1 – 40″H x 80″W x 22″D Counter with locking doors
Qty 1 – 40″H x 158″W x 27″D Counter with locking doors
Qty 1 – 40″H x 82″W x 24″D Reception counter with locking storage
Includes freight to and from show site (Las Vegas only)
20 x 30 Booth Rental LIN
was last modified:
October 12th, 2018
by
We personalize your trade show exhibit experience by customizing our turnkey booth rental packages to meet your needs or we create a custom booth rental package specifically for you based off of your vision or your own design. Stand out on the show floor with Exhibit Pros as your partner.
20 x 30 Booth Rental LIN
was last modified:
October 12th, 2018
by