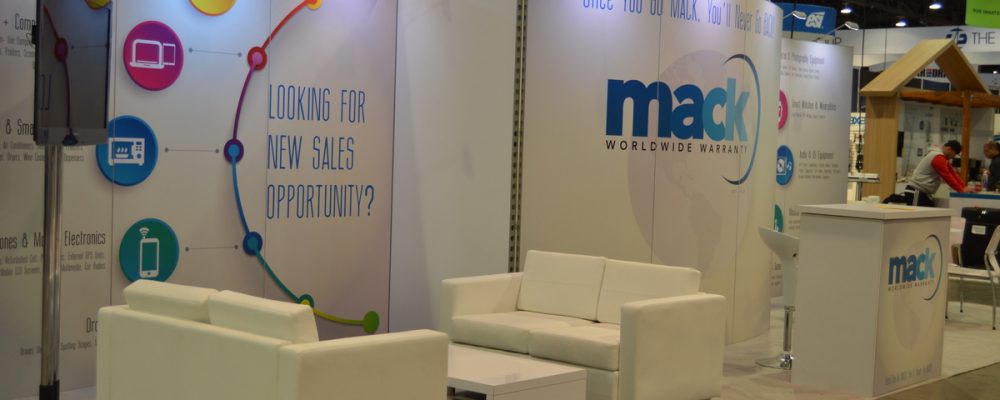 Trade Show Seating Ideas that Capture an Audience
At a trade show, a booth is only useful if it's drawing in leads. On brand imagery, fun activities, and great audio/visual devices all can draw a person in but what can really make someone feel at home? Comfort. And what better want to give a trade show attendee comfort than the warmth and style of a great chair? Here are some great trade show seating ideas you can employ at your next event.
Great Trade Show Seating Ideas
Just like most trade show furniture, trade show seating is best if it can check all the boxes to draw in your leads. If you can pick out a chair that says multiple things about your brand, a seat can not only draw in an attendee but it can start to get them interested. Here are some questions to ask when considering your next bench at a show.
Is it eye-catching?
Nothing is more fun than seeing a cool looking piece of furniture at a convention. A sleek couch not only attracts attention because it allows someone to rest, but it makes people want to feel cool sitting on it. You won't want to pick just any cool chair though, consider how it fits into your design so that it not only makes someone feel divine, it makes them feel at home in your brand.
Is it professional looking?
It's one thing to have a fun-looking sofa at your booth, it's another if it's completely jarring. Sure a big set of lips may seem like a cool idea because it's red and your display is red. However, is what you're selling isn't lip related, you may give off the wrong impression. Fun is great if it can meet function and present yourself as a professional business that you are.
Is the chair welcoming?
For a moment, let's branch away from exactly what the chair looks like and focus on the lounge area you place your bench in? Is it surrounded by stuff banner stands and cocktail tables? Is it in an overcrowded booth, leaving someone feeling cramped and unattended? Making sure to put your chair in a great environment is another key way to draw people in.
Does it speak to your branded image?
So you have a stylish, comfortable, and professional looking chair. You picked out a color that worked with your portable display and you've put it all together in such a way people would want to sit down. Now's the time to figure out how your brand will stay in their mind once they get up.
Having a chair that faces a color printed banner or has a direct view of your product, can really help plant an image in a lead's mind. Maybe your logo as a pillow would help them remember you're logo while walking around the convention hall. Think of little ways to spark your brand in their mind as soon as they're done resting.
Other ideas to consider
Type of Event

– Is it a convention where you're selling items or is it a trade show in which you'll be talking to people new innovations? You may not want as many seats at your booth if your goal is to sell merchandise.

Length of rest

– If sitting is part of your goal, make those chairs are comfortable as possible. However, if you need more of a turnover, picking chairs that help take the load off, but aren't for long term use can help.

Traffic

– If you're in a busy area, sometimes chairs can just be seen as a way to rest and go. That's fine, but if you have them you want them to help you achieve your goal, so

think about the traffic

when picking out a chair.
Trade Show Display Seating Options
Now that we've discussed all the things to consider, let's discuss how these trade show seating ideas can help you pick the perfect chair.
"Directors chairs"
Often used as a counter, director's chairs at conventions are often used to host a conversation between a lead and an employee. These chairs or stools often are easy to get in and out while offering long term comfort. This is great for lead acquisition. Modern high back stools and bar stools can sometimes work for comfort and for a small flash of style.
The standard chair
Often used to easily give someone a place to rest, the standard folding chair is a staple at a convention. However, even a chair can help sell your brand and look professional. Interesting shapes and choices in upholstery can show off your brand's style while also providing a small level of comfort. 
Wheeled ergonomic
Sometimes feeling like you're back in the office is necessary. Either to you, your employees or attendees of a convention. Nothing says business quite like an office chair. However, with the trade show booth rentals, you can give your office life a nice boost of energy with a fancy wheeled chair. Get yourself a high backed leather chair! In a private business meeting room, you will wow your next business meeting attendance for sure.
A luxurious couch
Couches scream sit on me at a trade show. Most times couches are a comfort that is harder to find at a convention because chairs are the norm. Once you've found a comfortable couch to sit on your leads will no doubt eat it up. They are great for having lounging discussions or for long term sitting. Thus they are useful to soak people in your brand if implemented properly. If your booth has traffic, try putting a couch in the middle of your brand in order to really lure people in.
Modular sectional
The great thing about a modular couch is not only will it really catch the eye, but you can also use them to section off your booth. Connect and organize your couch how you see fit so that your brand is the central point of a 'couch meeting.'
Rent a Great Couch for your Las Vegas Trade Show
Las Vegas is an epicenter of luxury and style, so you're booth here can't be white bread in comparison. What better way to wow an audience without breaking your back and budget than to rent your large trade show booth and furniture from Exhibit Pros. We're one of Las Vegas's leading designers in the trade show industry and we'd love to help you create the best booth environment you can possibly present. Contact us today and we'd love to help you display your brand today!
Trade Show Seating Ideas that Capture an Audience
was last modified:
September 26th, 2019
by
---