How to Deal With Low Attendance
It's fair to say that attendance levels for trade shows, both here in Las Vegas and across the country, have been low for the last several years, due in large part to health and safety concerns. While attendance levels have begun to slowly rise once again, there may still be instances of low attendance. Even if this is the case, there are still many ways that you can make the most of a trade show with low attendance numbers. Here are a few helpful tips from the experts at Exhibit Pros!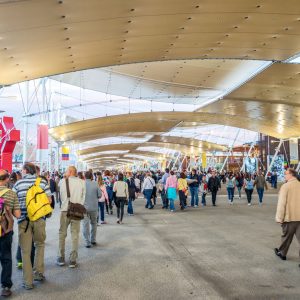 Those In Attendance Are Serious Buyers
If an event appears to be lower in attendance, the few that have chosen to come are the most serious buyers. This is a great opportunity for your business to stand out among the competition, as it's likely that fewer businesses are in attendance as well. With fewer in attendance, you can plan on engaging in more serious and long discussions with those who come to your booth and make meaningful connections.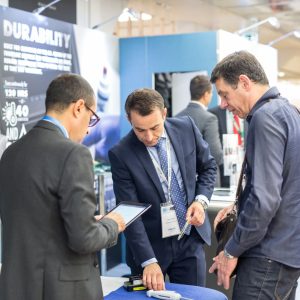 Staff Your Booth With the Best Personnel
When you're able to engage with attendees for a longer period of time, it's important to think very critically about who is working your booth. It's important to be able to have experts on your subject matter who are fully capable of addressing a range of questions confidently. Low attendance does not mean you should slack on attentiveness — on the contrary, it's time to bring your A-game.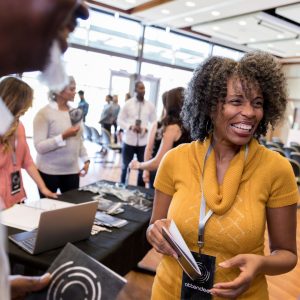 Offer to Follow-Up Post Event
When you've been able to make more meaningful connections with a smaller group of exhibition attendees, you are more able to provide them with a meaningful follow-up to your discussion. Have a plan in place to follow up, communicating a clear understanding of who will reach out after the event and what the timing will be.
Consider Your Options for Digital Outreach
If an exhibition has a low attendance number, especially if it's for a specific reason, it's likely that there are potential buyers who wanted to attend, but in the end, could not. There's likely a significant amount of your target audience that would have visited you given the chance. Explore digital and virtual ways that you can share your booth experience from the venue, like a live stream.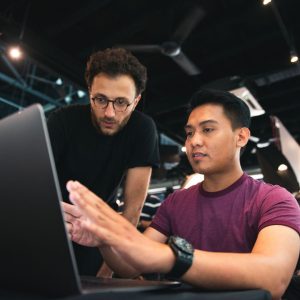 Take Advantage of Unique Opportunities for Networking
While attendance may be low at a tradeshow, that doesn't mean that you should let some great opportunities for your company to pass you by. After all, your company's booth isn't the only place where your staff can engage with people. If the trade show or expo has cocktail receptions, presentations, educational seminars, or special events, make sure that you also have a presence at these occasions. You never know what sort of connections your team may be able to make when they're not even present in the booth, but also out engaging in the rest of the tradeshow.
While attendance numbers do continue to rise at exhibitions and trade shows throughout Las Vegas, it's still important to have a plan in place to most effectively make use of your time and energy to reach as many customers as possible. For all of your booth rental needs, please contact Exhibit Pros in Las Vegas today!
How to Deal With Low Attendance
was last modified:
November 10th, 2022
by
---