Grow Your Business with a Trade Show Exhibit Rental in Las Vegas
Planning to exhibit your new business at a trade show in Las Vegas?
Whether big or small, for new businesses, the opportunity to exhibit at a trade show is a powerful platform where you get to meet your potential customers, and come out before the world as a reliable and established brand.
And if you are an established brand, a trade show exhibit allows you to strengthen your brand and we all know branding is a never-ending process for businesses.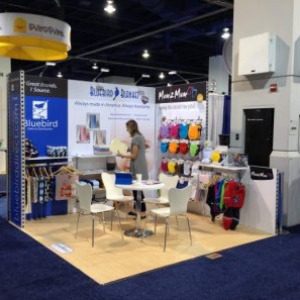 But a lot of businesses find themselves in a difficult situation due to the cost that comes with exhibiting at a trade show.   After all, all of the costs involved to participate in a trade show from, the trade show exhibit rental and everything involved such as training the staff to travel and accomodations, the list of expenses can be overwhelming and it doesn't come cheap.
However, if you are serious about developing your brand, there is always a way.    Exhibit Pros, is a Las Vegas-based exhibition company, we offer custom designed displays and rental exhibits at trade shows in Las Vegas and throughout the entire united states. Taking care of everything, from start to finish, we help your business exhibiting experience by  providing competitive pricing, exceptional support and with our event management experience we help drive down the cost of exhibiting, creating true savings so that you, the exhibitor can see greater ROI on your event.
If you are planning to exhibit at a trade show in Las Vegas Exhibit Pros is the one company you can trust.  We are a family owned and operated business with an excellent track record of client retention.  We provide everything you need to exhibit including booth rental, furniture, audio visual, delivery, installation, and dismantle. Our prices are extremely competitive.  We are confident that we can save you money on exhibiting expenses while providing higher quality product and service than what is being offered to you.
Grow Your Business with a Trade Show Exhibit Rental in Las Vegas
was last modified:
May 14th, 2019
by
---