Exhibit Pros – Helping the First-Time Exhibitors to Increase Their Visibility and Get the Greatest Value from Their First Experience
Whether your company is a start-up or an established business, a key option to help you to carve a mark in your industry is exhibiting at a trade show. First time exhibiting can be overwhelming and at first glance, the cost to exhibit can seem unbelievable and it can be. But you have options. One of the ways that you can considerably ease your exhibiting experience and expand the options of what is being offered to you is by hiring and EAC. An exhibitor-appointed contractor is a company other than the general or official service provider on the show that is able to provide services to an exhibitor such as booth rental, furniture rental, installation and dismantling service, etc. With Exhibit Pros as your EAC, you will get personalized service and the end product and process of the built of your booth will be monitored closely by our experienced and dedicated management. Our business is built on quality and detail because we know what is important to you and want to earn your trust. Finding the right partner in a rental company will help you meet all of your needs. Getting in touch with an established Las Vegas exhibit rental company will reduce a lot of hassle and make things smoother.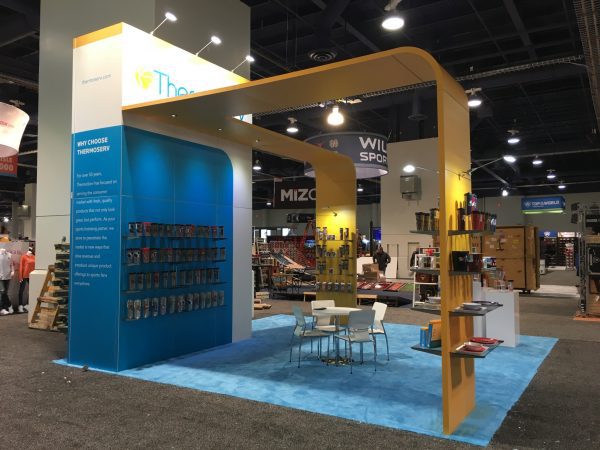 Specializing in the fabrication of custom designed exhibits and displays tailored for your trade show presence, Exhibit Pros will be your one-stop solution. Being a full-service Las Vegas exhibit rental company, we provide everything that you require to exhibit, which encompasses trade show furniture, custom booth rentals, delivery, installation, dismantle, and audio visual equipment. Exhibit Pros offers a competitive price point edge over their competitors. Over the past 15 years, Exhibit Pros business has developed and grown on the premises of delivering higher quality product and providing more value for your money.
Exhibit Pros – Helping the First-Time Exhibitors to Increase Their Visibility and Get the Greatest Value from Their First Experience
was last modified:
May 14th, 2019
by
---