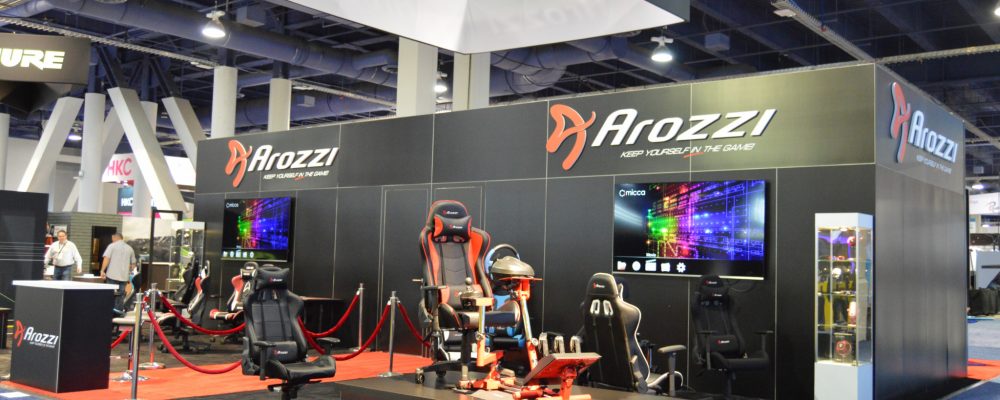 Effective Trade Show Display Trends for 2019
The way your business is portrayed at a trade show can help or hinder your sales in a big way. As a business owner, you are constantly trying to maximize your return on investment. Naturally, understanding trade show trends in 2019 will play a fundamental part in this process. Your business needs a strong presence that is going to instantly grab the attention of customers the moment they walk by.
Exhibiting can increase customer engagement rapidly. Never underestimate the impact a well-designed and carefully thought out booth can have on your target demographic. If you're hoping to keep up to date with pioneering trade show trends, start exploring all of the following options.
Trade Show Trends in 2019
Trade show booth design
s that trigger all of the senses
There is so much more to explore in trade show booth design than just sounds and sights when it comes to stimulating the senses. Obviously, eye-catching colors and attention-grabbing music is going to get your potential consumers talking, but what about the other senses? Touch, taste, and smell are often neglected when it comes to trade show booths so aim to trigger every sense in your 2019 shows.
From touch screen interactivity, to tasting samples, you can indulge every passerby with a clever marketing strategy that appeals to every one of their senses. Sofas and chairs make a comfortable trade show booth which can draw attention to a consumers sense of touch. Humans have an innate sense of smell which can trigger positive emotions throughout their body; if you're selling a product or service that can be linked to a luxurious aroma then you really need to be making the most of it!
Customer-centric trade show booth
From the moment your booth is displayed, everyone walking by will make an instant judgment on its overall appeal. If you're just trying to work a dazzling design that is no longer going to be enough this New Year; tapping into your potential consumer's imagination and emotions is going to be a vital feature of trade show booth branding in 2019.
Use your intuition to make it evident how your service or product is going to enhance their business. Think about the textures, fabrics, and signage you are using to portray your brand message. Start thinking outside the box and see how you can experiment with different customer-centric designs to make the biggest impact.
Vibrant visual and amazing audio
One of the biggest technology trends at the moment has to be in the form of virtual reality. Incorporating this into your trade show design is not only going to enhance the visual appeal of your business but it is also going to engage potential buyers.
In a recent study, there proves to be increasing popularity for businesses that use VR as a marketing tool; a whopping 53% of buyers are more likely to invest in a product if virtual reality is at the forefront. Contact local trade show audio visual rentals close to your next convention to see if they can help you incorporate VR or VR like visuals into your booth.
Make Your Booth Trendy in 2019
These trends outline all of the exciting changes our local trade shows are going to see in the upcoming year. Whether you're triggering the senses or using VR to entice buyers with your trade show displays, we here at Exhibit Pros hopes these revolutionary tools will help your booth to stand out from the crowd. Contact us today so we can service your next booth with the latest trends in 2019.
Effective Trade Show Display Trends for 2019
was last modified:
June 3rd, 2019
by
---